Devotional
Left at the Edge - On being empowered, and then abandoned to the work.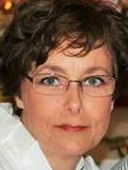 ~~I set out this spring finally to move back into formal ministry after a hiatus. Still uncertain about my place in my mega-church community, I sought some counsel about how to do that. What I got was an open door. I was encouraged to "dangle a hook and see what bites." I liked that. I liked that I did not have to come under the formal organization of the church, and was pretty much free to do as I liked. But...I have a bit of fundamentalist in me and I wanted some accountability – a covering of protection so to speak – so I sought some more input.
I met with three of the greatest women leaders known to church establishment who blessed me abundantly and told me to "Go and do it, and tell us what you need…" and I was thrilled. This is what I had always wanted: the freedom to do it myself. And that should have been all the warning I needed.
Now, please, whatever you do, do not hear this as a criticism of those sweet supportive women. That is not what this is. This is one of those teachable moments that God has used to show me something. Something important, because now it's my turn. Yes, one of the members of my summer's small group has decided to lead a group this fall and has asked for my support. The question is, what have I learned about what she needs?

Well, I first need to tell you how my summer study ended. It ended with these words from the Lord:
Edom may say, "Though we have been crushed, we will rebuild the ruins." But this is what the LORD Almighty says: "They may build, but I will demolish."
"A son honors his father and a slave his master. If I am a father, where is the honor due me? If I am a master, where is the respect due me?" says the LORD Almighty. "It is you priests who show contempt for my name." But you ask, 'How have we shown contempt for your name?' "By offering defiled food on my altar." But you ask, 'How have we defiled you?' "By saying that the LORD's table is contemptible. When you offer blind animals for sacrifice, is that not wrong? When you sacrifice lame or diseased animals, is that not wrong? Try offering them to your governor! Would he be pleased with you? Would he accept you?" says the LORD Almighty.
I am not pleased with you," says the LORD Almighty, "and I will accept no offering from your hands."
"In every place incense and pure offerings will be brought to me, because my name will be great among the nations," says the LORD Almighty. "But you profane it by saying, 'The Lord's table is defiled,' and, 'Its food is contemptible.' And you say, 'What a burden!' and you sniff at it contemptuously," says the LORD Almighty. "When you bring injured, lame or diseased animals and offer them as sacrifices, should I accept them from your hands?" says the LORD. "Cursed is the cheat who has an acceptable male in his flock and vows to give it, but then sacrifices a blemished animal to the Lord. For I am a great king," says the LORD Almighty, "and my name is to be feared among the nations."
"And now, you priests, this warning is for you. If you do not listen, and if you do not resolve to honor my name," says the LORD Almighty, "I will send a curse on you, and I will curse your blessings. Yes, I have already cursed them, because you have not resolved to honor me. Because of you I will rebuke your descendants; I will smear on your faces the dung from your festival sacrifices, and you will be carried off with it."
"For the lips of a priest ought to preserve knowledge, because he is the messenger of the LORD Almighty and people seek instruction from his mouth.
"So I have caused you to be despised and humiliated before all the people…" (excerpts from Malachi 1-2).
And I had been soundly humiliated before all the people, which is why I was reading Malachi to begin with, why the Lord was taking me to the wood-shed, and why I am subsequently not leading this fall.
Let me explain. Summers for me are usually routine. Quiet even. And I'm looking forward very shortly to an empty nest. I'm a stay at home mom, so I'm asking myself what that looks like a year from now…and deciding that it's not good. I figured this summer would be a great time to make this move back to ministry and that I would have plenty of time to not only lead a group, but to write the lessons as we went. Then, as the parable of the soils worked itself out in my life, those commitments got choked by other distractions until I was barely keeping up, and then only by compromising and cutting corners. I was bringing a lame, diseased offering to the Lord's Table as if it were a burden to do so. I was a cheat.
That line where God demands… "Try offering them to your Governor…" bore itself out toward the end of the summer when I was invited, by those same generous grace-filled women who launched me a few months earlier, to come and lead a group of women at our church. I knew I didn't have time. My husband warned me not to over-commit. But pride won, and through another compromise, I met my Waterloo. I brought a shabby lesson, ill-suited to the group, cobbled together from what I had already lead my other group through, and I sat alone on one side of the table and watched 10 blank expressions all night long. I listened to conversation that completely missed the point of the lesson I intended to communicate. I hung by the seat of my pants at the top of the flagpole and swung in the breeze. I was very confused at the end of the evening; I had never had an experience like that one. Jesus had never…no, not ever…let me down in leading a lesson. Stomach flu…His strength carried me right through a solid weekend retreat. Lack of sleep…no problem. Trouble at home…forget about it. Come unprepared – again – and expect Jesus to bail me out…not gonna happen. Jesus will not be accepting sloppy seconds.
So what does this have to do with anything? Well, what I learned is that Lone-Ranger Christian-ing does not work. I was thrilled to be left alone to do what I wanted, but I didn't realize that I had been left at the edge of a gaping chasm that was about to swallow me whole. You don't survive that alone. So, when my friend said that she wanted to lead but she couldn't do it alone, I knew she was right…and was wise to realize it. And I knew that I could not bless her with my words – empower her to "go" – and then abandon her to the work, because, God knows, the devil will not like it, and through every means necessary will work to prevent her from accomplishing what she is determined to do. He will make her busy. He will make her confused and uncertain and fearful. He will attack her kids, her husband, her health. It will rain every week. Her computer will go on the fritz. She will have mom-brain syndrome. The heat will go out. A friend will become needy. There will be other things to do, other places to be. And she will quit. Or begin to offer God her sloppy seconds just to get by until it's done. As if serving Him is a burden. And then she will join me in the woodshed after hanging in humiliation on the flagpole.
I will not have it.
In this I am determined.
Here's what I've learned about leaving someone with the genuine invitation to "let us know if you need anything": they will not ask. They will not shoot up a flare so you can pinpoint their location and come to their rescue. They will not cry out. They will not wave a flag. They will not call, email or text. But they will very much need help in the most desperate ways. Ways that make them feel crazy, or worse, needy.
Here's what is essential to those of us, all of us, out here trying to do this thing:
-you
-your prayers (Tell us, and often, that you have our backs.)
-your time (Give it…don't wait for us to ask… just show up.)
-your genuine interest / friendship / love (Coffee? How's your kiddo? Nice haircut!)
-you speaking into our lives (I think you're approaching error here. Maybe you have too much on your plate. How's your own relationship with God? Say "no", for the love...!!)
-you speaking into our work (This doesn't seem up to your usual standards. Did you cut some corners here? Dig deeper…this isn't enough.)
-your continued encouragement / rebuke / admonishment / truth as you see it (Sure, you're managing, but you need to let something go. You're not giving God your best in this.)
-to not have to ask (We don't want to have to tell you we're in trouble. See the third point above.)
-for you not to assume that we are more capable than we are (We're not. And even if it seems like we are right now, we won't be in a couple of days!)
Wash. Rinse. Repeat.
My poor friend has no idea what's about to hit her. I may be like a tidal wave, but I am resolute in being a faithful ally and comrade in her work. I am breathless with anticipation because I sense God about to launch an amazing force for His kingdom on this world, and I am lower than a toad's throat with humility that He still has enough grace left for me that I get to stand with her at the edge…and jump! Together.
post script – Faithful reader to the end…bless you for your perseverance with this one! Maybe you never read Malachi before and so that, in itself, was your reward for enduring my commentary. Thank you for hanging in there! You are an encouragement to me!